festival catering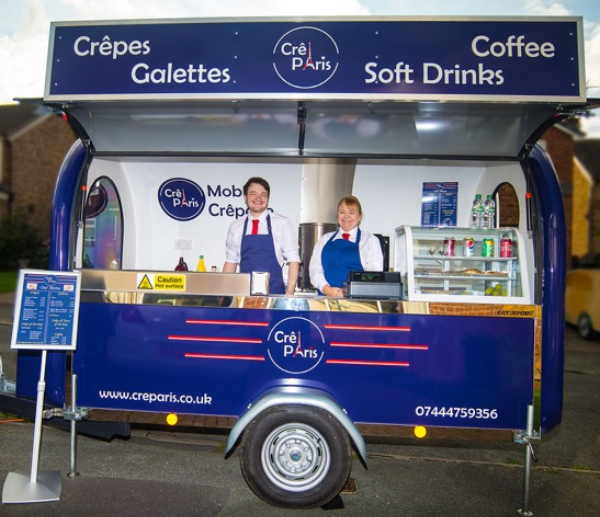 Cre Paris
Inspired by French cuisine, Cre Paris was formed to bring the joy of pancakes to Cheshire. Our crepes and galettes are made from the freshest ingredients to an authentic French recipe.
Watch in wonder as our expert chefs turn the batter into a sweet or savoury pancake, and choose from our wide range of delicious toppings. Add freshly brewed coffee/tea or a soft drink.
You can also add an extra tasty treat!

Pickup a pizza
Pickup A Pizza is a street food unit serving from the back of a Volkswagen Pickup truck.
Join us for delicious Roman pizza - different from the ubiquitous Napoleatan - thin base, thin crust, woodfired in our handmade Italy Imported Ltd™ oven - the design of which dates to 1503!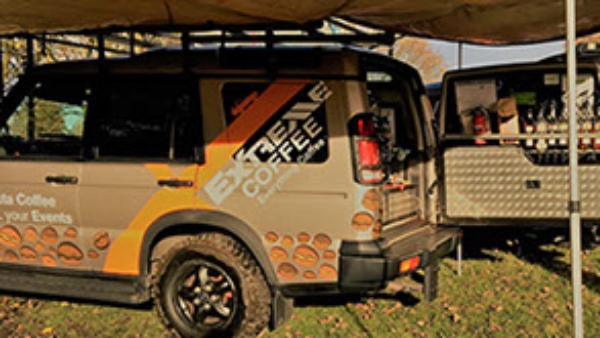 Extreme Coffee
We are a family-run business who specialise in bringing quality barista coffee to locations where others dare not venture! We operate from bespoke Land Rover Discoveries and offer a reliable service supplying consistently excellent coffee, frappes, cold drinks, cakes, croissants and snacks, with vegan options always available.
Sticky Sausage Co.
The Sticky Sausage Catering Company, Rob and Daz have a huge love and passion for food and cooking, We've been working with Dave and Alison from Home Farm in Overton for over a decade and love there locally reared pork products especially there amazing sausages, so we've put our kitchen expertise and Home Farms great products together to bring an amazing product to the Tributes On The Hill Festival.
The Sticky Sausage Dawgs:
The Sticky Sausage Dawg - Cooked in our signature reduction of maple syrup, chilli and wholegrain mustard.
The Mexican Dawg with sour cream, guacamole, cheesy nachos crumb, tomato and onion salsa.
Hunters BBQ Dawg with BBQ sauce, grated cheese and crispy fried onions
The All American Dawg with ketchup, mustard, crispy fried onions, diced pickled relish.
The Plain Jane Dawg – Sausage in a bun.
Vegan BBQ Sloppy Joe's – Courgette. Carrot, sweet potato, onions and peppers bound in a spicy maple BBQ sauce served on a vegan bap.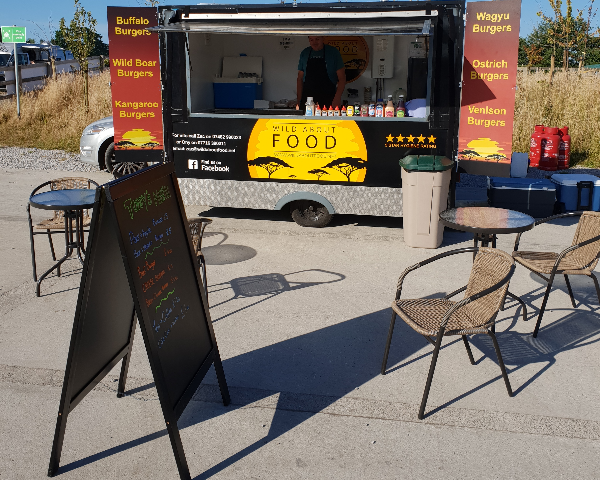 Wild About Food
We are a family run company that takes your taste buds to another level.
We hold a 5 Star Hygiene Rating and all our staff are trained to cook the perfect game burger. After trying one you will be back to try another.
All our staff work hard to maintain our first class reputation ensuring they are well turned out, courteous and efficient at all times. Our burger units are modern, up to date and they are ready to handle the biggest of crowds with the minimum of fuss.
Enjoy our game!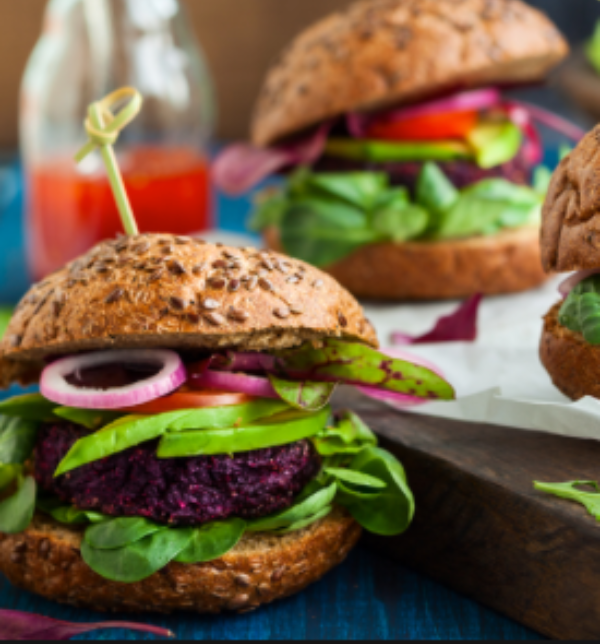 V Street Kitchen
The V Street Kitchen creates the most amazing plant based street food that is guaranteed to fulfil the taste buds. Not just for Vegans, its fantastic food that everyone can enjoy with all the popular tastes such as Ham's-Burgers, Hot Dirty Dogs, Pulled Purk with apple sauce.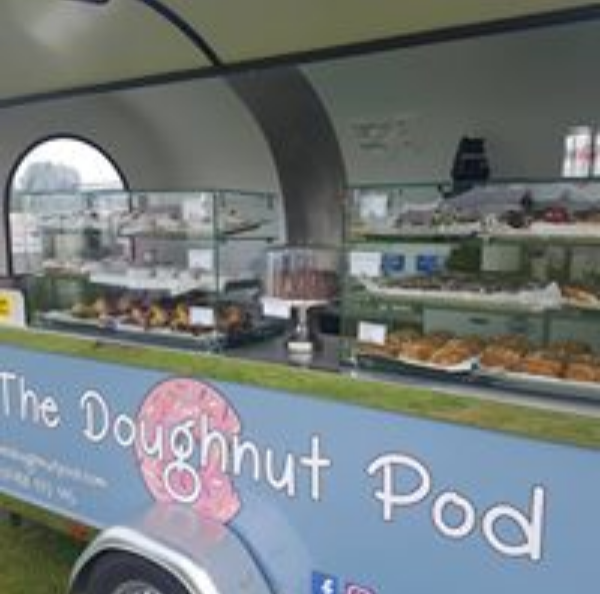 The Doughnut Pod
Locally based vegan doughnutiers - The Doughnut Pod, bring their delightful collection of handcrafted gourmet doughnuts to our lovely festival.
Go on, indulge yourselves - it's only once a year!!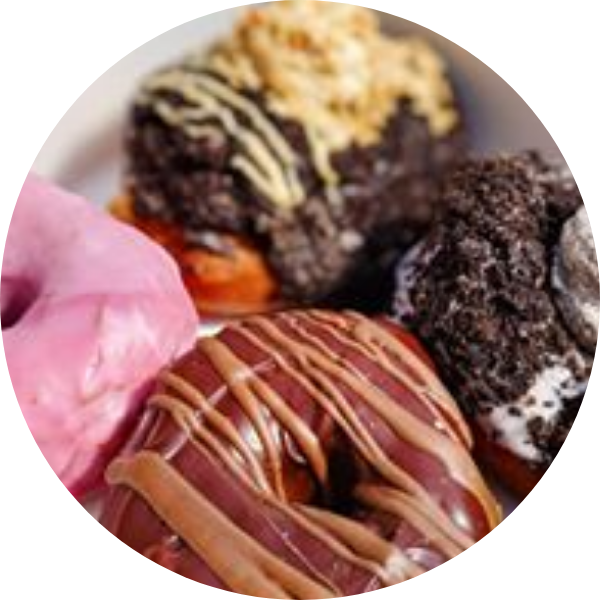 hip hop burger stop
Hey! It's ya' boys Mike and Mike the good bros from Kash 22 bringing you the freshest and dopest new burger pop up... "The Hip Hop Burger Stop"... we be serving up burgers and hip hop all day and night for all you good people.

We do one burger but damn! It's one tasty burger. Ladies and gentlemen let us introduce the "Biggie" Mac, double beef patties made from the super secret good bros recipe (it involves resting the beef in stout and seasoning with dry miso powder if you must know), our homemade tomato ketchup, cheese, pickle, tomato and our super fresh homemade mayonnaise... what's not to love right? You want that bacon on too? We can do that for you, we got ya' back here guys.

Not feeling the carnivorous vibes? No danger people, we also offer up the incredibly tasty Moving Mountains vegan burger, served on a pretzel bun, with that zingy fresh homemade guacamole, and our too good it's almost unbelievable vegan slaw.

See you on the flip side!

Ice Cream Ladies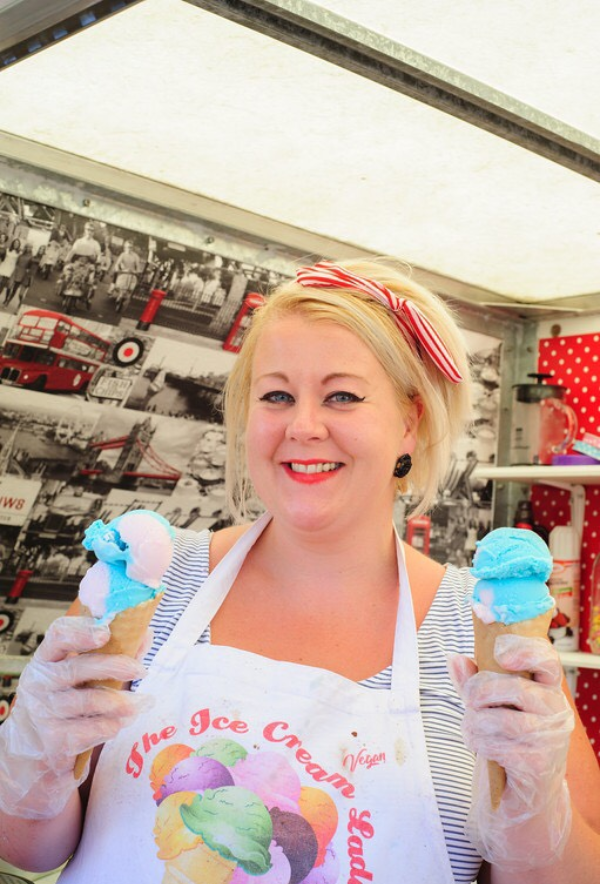 Lovely vegan ice cream - all flavours